"There are issues in this race that we need to focus on, that we need to address," explained Reeves. "We need to continue to improve teacher pay in our state. We need to continue to work to improve upon the ways of investing the 1.1 billion dollars in additional monies in infrastructure across our state. We need to continue to look for ways to improve healthcare in rural areas of our state."
And now he'll move forward without the endorsement of his primary runoff challenger.
WLBT has confirmed with a senior campaign official that Bill Waller, Jr. will not make an endorsement and will stay out of the general election.
Lt. Gov. Tate Reeves defeated Waller in the August 27 runoff for the Republican nomination for Mississippi Governor.
"It is certainly disappointing for anyone who claims to be a Republican not to have the ability to overcome the trials of a political campaign and endorse the Republican nominee selected by the voters."  said Governor Phil Bryant...
…Another Waller supporter, former GOP Chairman Jim Herring disagreed with Waller's stance saying "I personally endorse Tate, our Republican nominee, in this race against Jim Hood as well as the Republican ticket in the November general elections."
Current Mississippi GOP Chairman, Lucien Smith, chimed in as well, "There will be only one conservative on the November ballot—Tate Reeves. Justice Waller made it clear he believes we must have a Republican governor and I am confident he feels the same way now and expect that, as a man of his word, he will vote Tate Reeves."
Hood tweets on Waller's decision not to endorse Reeves
Tate Reeves was just throwing out labels knowing full well that Judge Waller isn't any liberal. I've known Judge Waller for a long time and he's always been a gentleman lawyer. I don't blame him for not endorsing Tate Reeves. https://t.co/2vnqsdzspf

— Jim Hood (@HoodForGovernor) September 3, 2019
A court hearing and possibly a special election will decide who takes the District 50 Senate seat in January.
Biloxi councilwoman Dixie Newman defeated former state representative Scott DeLano in the election night count on August 6 and again after a review and recount. But DeLano challenged those results believing some voters received the wrong ballots on August 6.
The Harrison County Republican Executive Committee heard from lawyers for Newman and DeLano who asked for a new election in five of the 16 precincts in District 50, according to Frank Genzer, the chairmen of the GOP executive committee. Genzer said the GOP executive committee doesn't have the authority to order a new election so the committee voted to go along with the request to ask a judge to rule on a new election.
U.S. Senator Roger Wicker has asked the CEOs of social media giants to testify in Washington later this month as part of the effort by the Commerce Committee that he chairs to look at ways to stop mass shootings.
The Mississippi Republican is one of three committee chairmen recently approached by Senate Majority Leader Mitch McConnell to examine proposals aimed at reducing gun violence.
Wicker said McConnell wants the committee "to look at whether our media platforms…might be airing some content that contributes to the mass violence."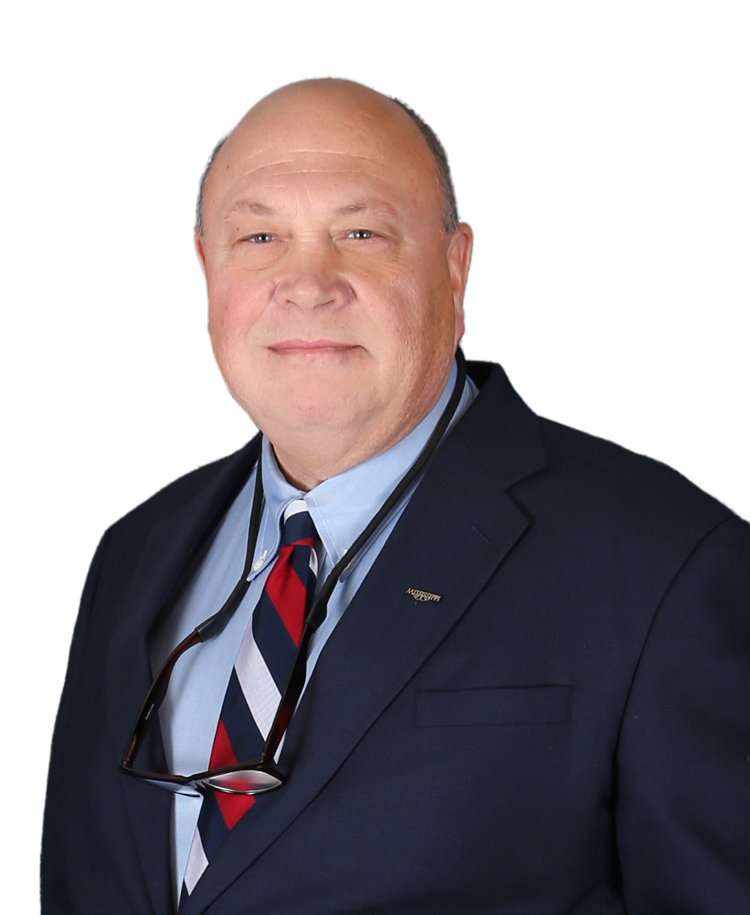 Joe "Joey" Grist, the Democratic candidate for transportation commissioner in the northern district, announced his plan to improve the state's crumbling infrastructure at a press conference Monday by saying the Mississippi Department of Transportation should primarily focus on awarding projects to in-state companies instead of awarding them to out-of-state companies.
Grist, a former state representative, hosted the press conference at Gateway Park. He is currently the purchasing director for the North Mississippi State Hospital and said he plans to use his expertise in purchasing to help Mississippi businesses navigate the bidding process.
"I am sick and tired of sending our money out of the state of Mississippi. Sixty-five million goes to trash," Grist said while pointing to a patch of overgrown grass at the park. "Mowing our grass, picking up our trash. Thirty million of that goes to out of state corporations. I am sick and tired of that. I think we can hire Mississippi workers to do Mississippi work in Mississippi."
Ag Commissioner Gipson talks with JT on SuperTalk
Wicker spearheads Ole Miss Tech Summit
ICYMI: Last week @OleMissRebels hosted the 4th annual #UMTechSummit. I spoke about Mississippi's essential and historic role in technological progress. #WickerReport https://t.co/hoMuARsO3R

— Senator Roger Wicker (@SenatorWicker) September 3, 2019
The Mississippi Highway Patrol has concluded its 2019 Labor Day enforcement period, which began Friday, August 30th, at 12:01 a.m. and ended Monday, September 2nd at midnight.
Throughout the enforcement period, MHP issued 8,559 citations which included 216 DUI arrests, 520 seat-belt citations and 121 child restraint citations.